PRODUCT OR SERVICE
All About Systems Masterclass
These hands-on masterclasses will guide you through your own system selection process and provide you with knowledge, tools and templates you can use right away, as well as over and over again.
All About Systems Masterclass
ONLY 6 SPOTS AVAILABLE EACH MONTH!
Masterclass Description
This is the ultimate systems masterclass for solopreneurs to medium sized business owners. Sandra Eamor, has condensed her 20 years of learnings from implementing systems of varying sizes to specifically help smaller organizations be successful when implementing theirs. Big concepts have been shrunk down to make them easy to understand and action. These hands-on masterclasses will guide you through your own system selection process and provide you with knowledge, tools and templates you can use right away, as well as over and over again. With a combination of interactive group classes, individual consulting and 30 days of online support, you will be set up for success!
Masterclass Format
The All About Systems Masterclass is an 8 week program designed to guide you through your own system selection process and get you ready for implementation. Format will be a combination of group classes and individual consulting along with 30 days of additional online support. All classes and consultations take place online.
Online Group Classes run the 1st, 2nd and 3rd Thursdays of each month from 6:30pm to 8pm.
Week 1 to 3: Online Group Class
Week 4: Individual Consultation to be booked directly with Sandra Eamor.
Week 5 – 8 : 30 days of Online Support
What Will You Learn?
Get your systems organized and learn how to select the RIGHT system to implement for your small business or nonprofit.
What are systems?
Which do you need?
How should YOUR systems 'talk' to each other.
Integration – How do your Systems Fit together?
How to select a new System.
How to clearly define what you need and list your requirements.
How to evaluate Vendors and Systems
How to use the Vendor Selection Tool template provided
How to manage your implementation project
How to work with and manage vendors
What Will You Get?
Get Results! Get clarity on what systems you have, which ones you need, and how they all fit together.
By the end of the program you will have created a system map for your organization, have a clear list of requirements, shortlist vendors, evaluate them and make an informed decision as to which system you should implement.
3 Group Classes (Week 1 to 3) – attend live, or watch recordings
1 Hour Individual Consultation (Week 4)
30 days Online Support (Week 5 to 8)
Templates and Hands on Exercises
Who should attend?
Solopreneurs to Medium-Sized Businesses will find the All About Systems Masterclass program useful.
You know you need a new system or application but can't decide which one is best for your business.
You aren't sure if you have the right systems
Feel like you have too many systems
You don't have any systems but want them and don't know where to start
You want to learn how to pick the best system for YOUR business.
Why join?
Interactive and Supportive classes with hands on exercises.
Interactive Weekly Group Classes (Recordings available if you miss class, or opt for virtual learning)
Individual consultation to get your specific questions answered, and exercises reviewed.
Online Support for 30 days after the first consultation
Templates you can reuse for future projects
About the Presenter-Sandra Eamor
Sandra Eamor has spent over two decades working in IT helping large corporations implement and manage their systems. She is passionate about helping small to medium-sized nonprofits and businesses implement efficient operational systems. Among many other accomplishments, Sandra is Google Cloud Certified. She enjoys helping non-profits implement GSuite (Free for Nonprofits!) so that they can use their funds to do good, instead of running their operations.
Sandra loves to teach others how to DIY when it comes to systems for small businesses, but also spends a considerable amount of time volunteering. She is the Netsquared organizer for Toronto, a nonprofit that brings tech and charities together, as well as the President of the One Parent Families Association, a nonprofit that supports single parent families.
Learn more at: https://allaboutsystems.ca or on connect with her on LinkedIn.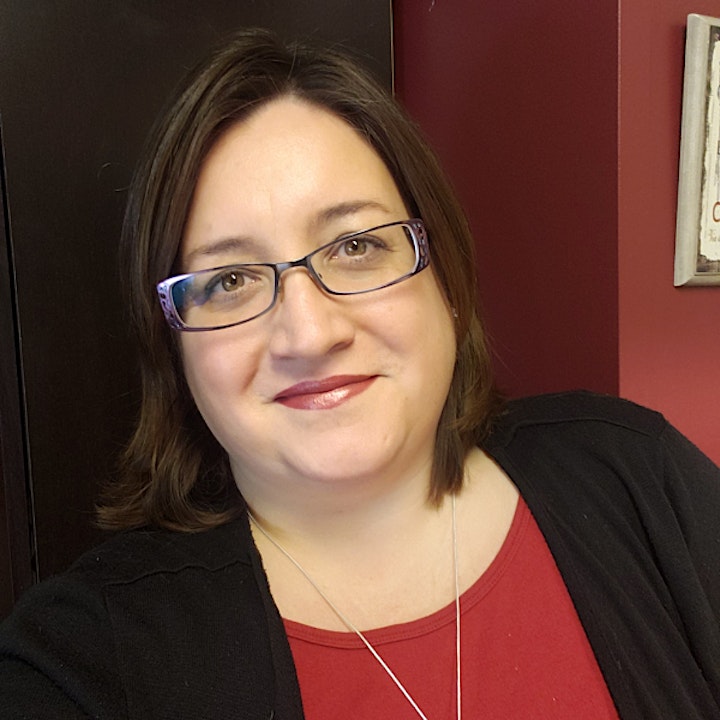 Can't Join these Dates?
A Self-Learning Option is available:
If these dates don't work for you, you can opt for a Self-Learning Option. You will have access to the 3 pre-recorded group classes along with all templates and notes. Cost is $195+HST payable via e-transfer. Please email [email protected] for more information.