PRODUCT OR SERVICE
Surfaces Across Google & Merchant Center Account Setup
It's now free to sell products on Google! We will enable your eligible products to be showcased on Google for free to high-intent shoppers.
Surfaces Across Google is a free Merchant Center program, which allows your products to be seen by shoppers in places like Google Image Search, Shopping, and Google Search.
To take advantage of this online sales channel, you need to set up a Merchant Centre account and an optimized Data Feed. We will get you set up and have your products on Surfaces Across Google in under 3 weeks!*
Expand the reach of your products at no cost to you. Buy now!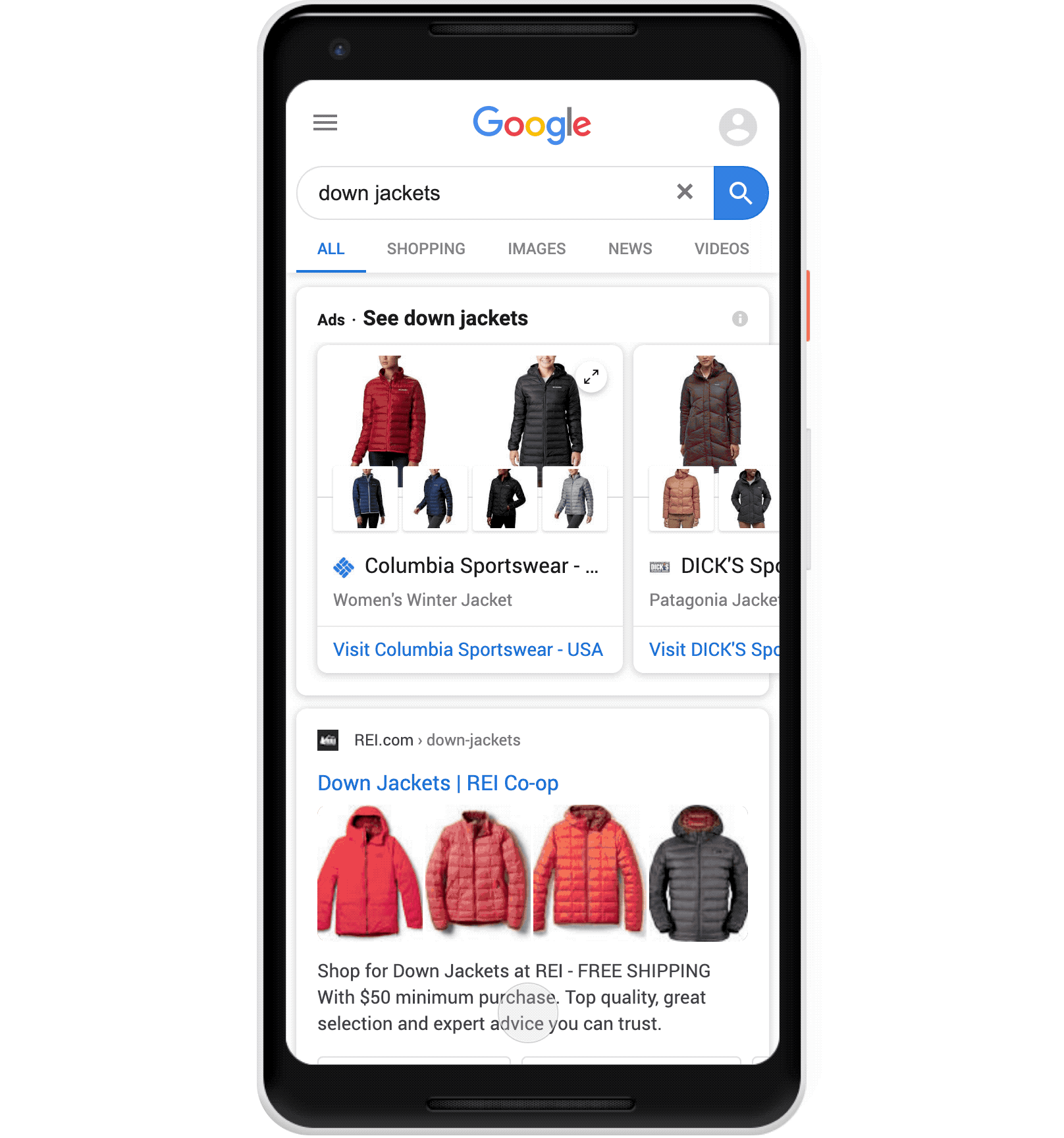 Benefits:
Deliver rich information widely. Your detailed product information can appear on Google Search and other Google services making it easy for people to discover.
Connect with customers where they are. Reach customers when they're searching for your products in real-time at key moments of intent. 
Increase your visibility. Drive traffic to your website for order fulfillment at no additional cost.
Move your business online and make products more accessible by allowing your customers to connect with you from home.
How it works:
We send you the criteria for setting up a product data feed and eligible product requirements.

You select 3 products and provide us with specific details on them.

We create a completely optimized data feed that will make your 3 products eligible for the Surfaces Across Google Marketplace.

Google shows your product image, price, brand, and reviews to shoppers (for free) while they browse eligible products from different stores on Search. 
Eligibility
Surfaces across Google is available for US stores only (with plans to expand globally soon).
You must adhere to these general Google Policies and Google Shopping policies.
You must have the required information available (listed below)
Required information for setup
This is a technical integration and requires a variety of information. To successfully set this up, you will potentially need access to individuals across your organization including your company's webmaster, owner, and banking/tax person. You will need to have the following:
EIN, Tax information
Banking information
The ability to edit your website (privacy policy, return policy, address, and email) 
Product details and high-quality images (ID, title, description, link, image link, price, brand, Global Trade Number aka GTIN)
A Shipping Policy and Privacy Policy on your site
Your full address on your website
*3 week set up time is dependent on the customer providing all required information promptly.