DIGITAL BUSINESS TOOL
Instagram Marketing: The Ultimate Guide For Your Business
Instagram is one of the most popular social media platforms in the world. The app, which was established in 2010 to allow users to share photos and videos, has expanded to give businesses a way to market their products and services to the world. By June 2018, the network reached 1 billion monthly active users, up from 800 million in September 2017.
Every year Instagram makes business marketing easier and more targeted through an extensive list of features and analytics tools that help business owners create profiles, attract followers, build engagement, and develop insights into their customer base and, of course, sell their products and services with speed and efficiency.
To help get your business up to speed, we've compiled a comprehensive blueprint into everything you need to know — from setting up your business profile to establishing your target audience to live video streaming. Within a day you can do what you do best: Start selling!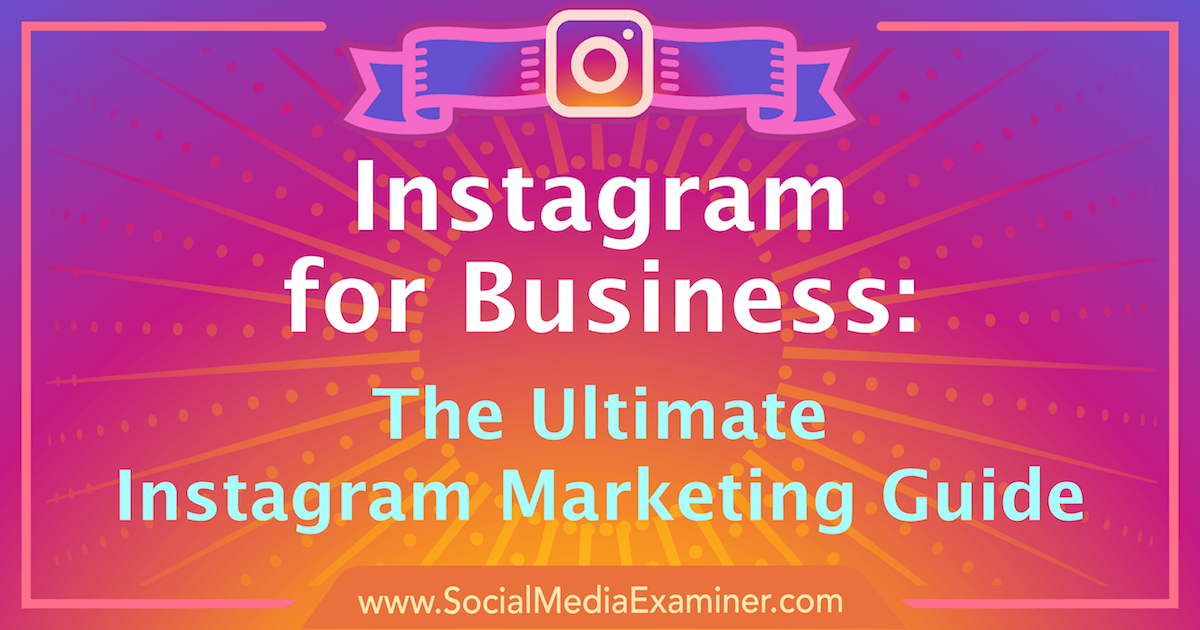 Is There an Instagram Shadowban?
But before you dive in, it's a good idea to understand the Instagram Shadowban.
Sounds ominous, right? The term came to light in early 2017 when a photographer saw that his images weren't appearing in some hashtag searches. Eventually it became evident that some images weren't showing up in all searches, or that different people would see different content in the same hashtag search.
Instagram has an algorithm applied to hashtag search results, which means that for certain searches, different users may see different content results. And the same user may even see different content when looking at the same search at different times. So contrary to what the term implies, there is no ban on images.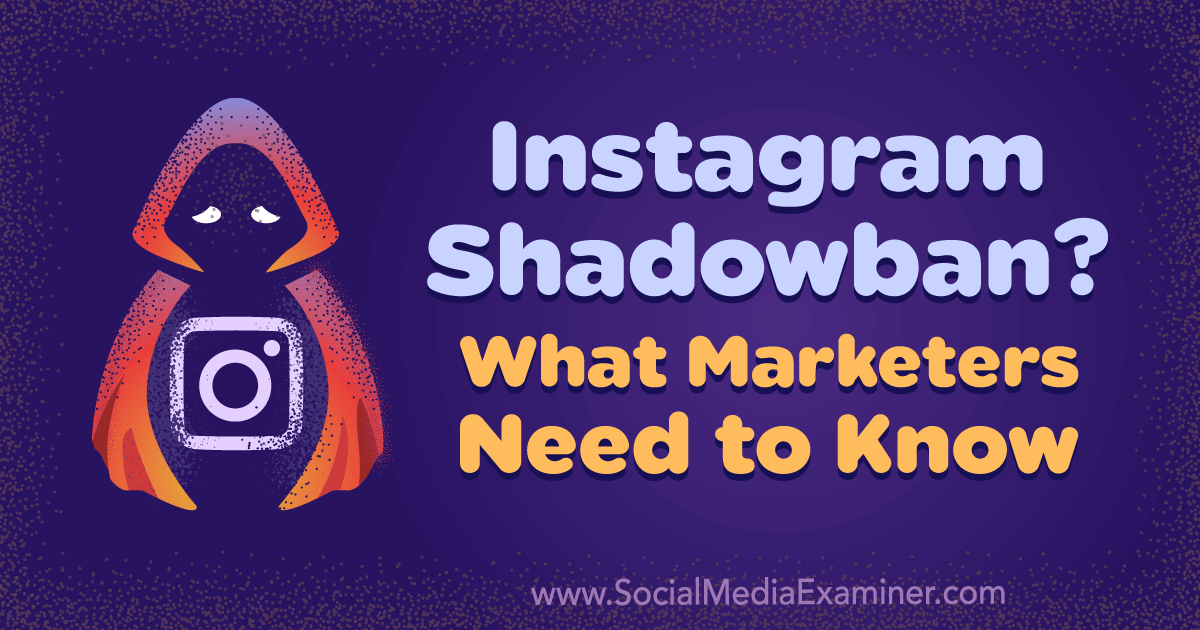 The only account restrictions on Instagram involve suggestions of spam when a user's posts exceed the limit the platform has determined to be within normal user range. To make sure you or your business are not restricted, be certain you do the following:
Respect the boundaries 'follow' and 'unfollow.'
Instagram users are limited to following 7,500 accounts. Once you hit that limit, you will have to unfollow someone to be able to follow someone new. Instagram also limits the number of people you can follow within a certain time period. Newer accounts have lower limits on the number of accounts they can follow hourly or daily.
Limit 'likes' to 350/hour.
Limit group direct messages to 15 recipients.
Cap hashtags at 30 per post.
Tag no more than 20 users per post.
Setting Up Your Instagram Business Profile
Now it's time to set up a profile for your business. Easy right? Yes, but it requires an understanding of analytics that are designed to get people to your site from searches. You can get there through a series of short steps: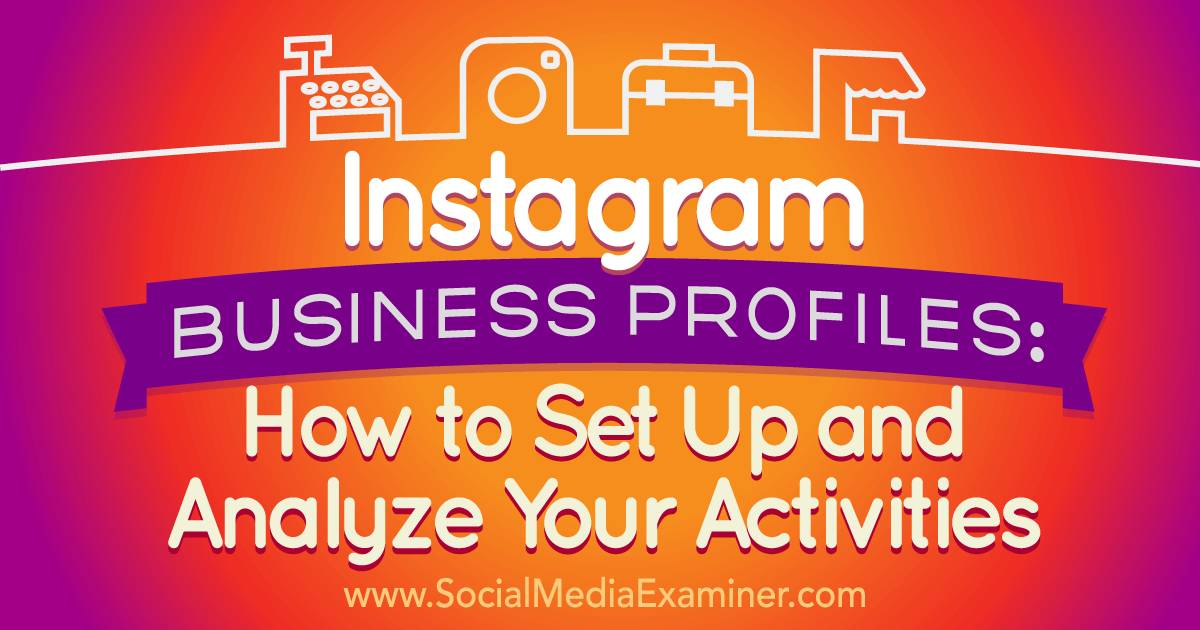 Create Your Instagram Business Profile
First, make sure your Instagram app is the latest version. If it is, tap your profile photo at the bottom right and then tap on the settings wheel icon at the top right. Click "switch to business profile" and you're in business.
Set Up Your Instagram Business Profile
Now it's time to connect the profile to your company's Facebook page, which you will need to create, add contact information such as your email and phone, create promotions, and more.
Explore Instagram Insights
This is the platform's analytics tool that lets you see details on the impressions and reach from your posts, plus the number of clicks you're getting from your profile to your website. Results from Insights can guide you in determining how to best optimize your Instagram business profile.
Promote Your Instagram Posts
To get more followers and 'likes', tap on any post and hit the "promote" link. Here you can set the audience, budget, and duration of the promotion as well as customize your own audience rather than let Instagram decide who to direct your posts toward.
Selling Products and Services On Instagram
Now that your business is set up it's time to start selling. Instagram is geared to promote and sell products and services to the targeted audience of your choice. Instagram posts designed for shopping are designated with a little shopping bag icon. That enables users to click when scrolling through their feed. Once they click, pop-ups appear with the product names and details.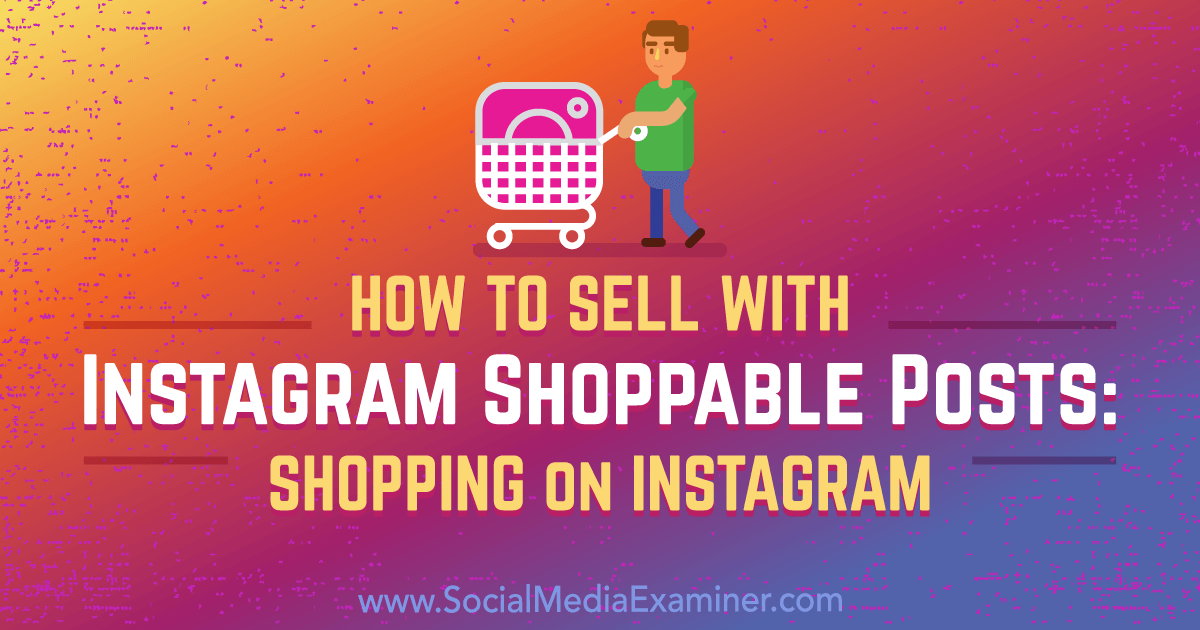 To enable purchasing is the next step. You'll want to add an action button to your business profile that will take users from Instagram to your website or account. There they can make a reservation, purchase a product, or make a booking.
If your company sells a service like house cleaning and not a tangible product like a mop, no problem. Instagram is designed to create connections between your business and potential customers in order to drive business on your end and deliver value on their end. To make this happen requires telling a story with every set of nine squares on your Instagram feed. This algorithm works best when structured this way:
Four posts should add value and help your ideal client.
Three posts should create connections with your ideal client.
Two posts should promote or sell your service.
This content mix helps you develop a good relationship with your followers and allows them to get to know you, rather than simply pushing your services at them.
Advertising Products and Services On Instagram
To drive traffic to your page, Instagram allows you to create advertising that boosts your profile among users.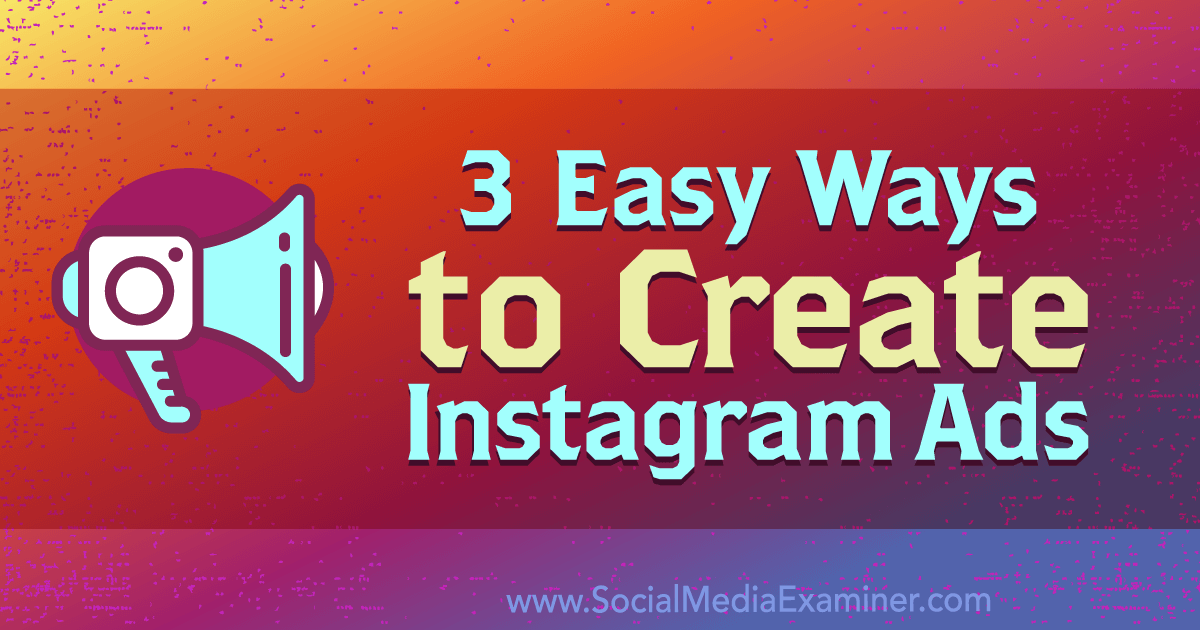 The most basic form of Instagram advertising is lead ads, which collects valuable contact information from potential customers without pushing them off the platform. To create these ads requires three easy steps:
Promoting a post within Instagram.
Creating Instagram ads for Facebook news feeds.
Creating Instagram Stories ads in Facebook Ads Manager.
Instagram Stories ads appear above the user's Instagram feed and are viewable for only 24 hours from ad launch. These represent the best form of advertising on Instagram and are perfect for driving brand and product awareness, calling for user-generated content, and announcing discount sales.
Instagram Facebook ads are useful for creating email marketing funnels. To do so requires outlining your ad sequence funnel, preparing your campaign components such as a landing page or thank-you page, and more.
Marketing Through Instagram Stories
Besides advertising on Instagram, your business will benefit from contributing to Instagram Stories that will increase brand awareness and keep users engaged in the daily life of how your product or service operates. The first step to enhancing your online story is changing your Instagram story highlights cover from the default view to a branded cover image.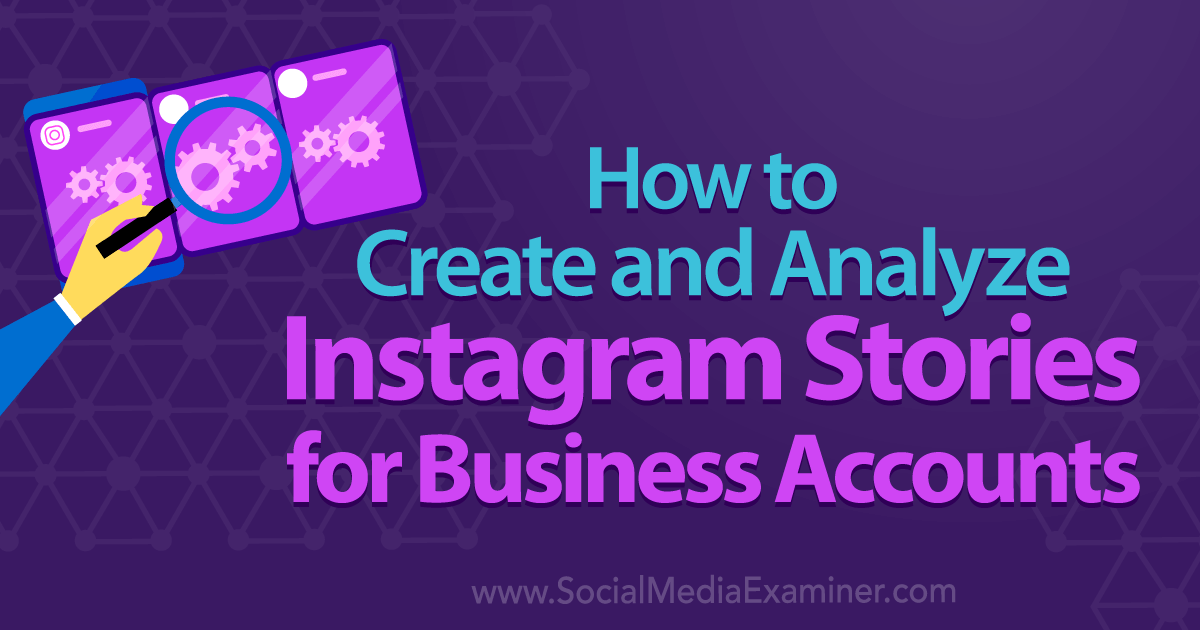 This feature lets you group and save important, educational, or entertaining content from your stories. Unlike regular Instagram stories, which disappear after 24 hours, highlights are saved to custom categories on your Instagram profile, and they live there until you delete them. Think of highlights like containers for similarly themed Instagram stories you share. After you add content to your story, you can choose to highlight that content by saving it to one of these containers.
You'll also need to add links to your Instagram Story that give users more ways to engage with your business profile. Part of this viral marketing concept is resharing Instagram posts into your business profile's Instagram Story, which you'll want to do if those external posts compliment your product or service.
The same concept is at play when you create and push out your own Instagram Stories using your business account. This is important because they'll help you get more visibility in the Instagram app and give people more of your content to consume. If you really want more value from your Instagram Stories and are interested in repurposing content on your Instagram profile, you might want to use Instagram's Highlights feature that lets you combine multiple Instagram stories into long-term content your audience can discover at their convenience.
Another popular form of Instagram marketing is the Instagram Takeover. In this scenario, all you have to do is arrange for an influencer to take over your account for regular posts for a day or during a special event. Not only will this expose your brand or service to their followers, but it will also give your business external credibility.
Polls are a great Instagram tool that allows you to poll followers and monitor the result so you'll get immediate feedback, but also some valuable insights into customer behavior, values, and needs. Polls are good to get feedback on your product and service, options for both (what add-ons are they hungry for or not?), preference for timing and communication (when do they like to receive emails and when not?), and topics for future blog posts.
Having a good product or service is one thing. Getting people to notice on Instagram is another. Sometimes all it takes is the smart use of colors, fonts, and backgrounds to redirect users to your business profile.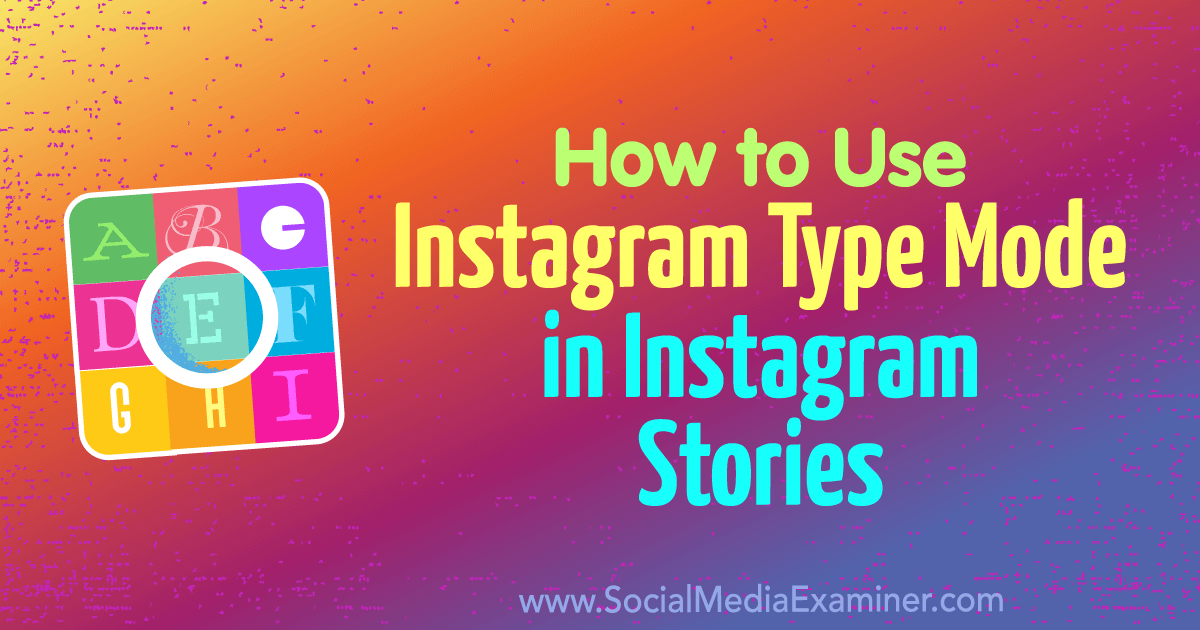 Instagram has five fonts to currently choose from and it takes experimenting with all of them to determine which ones, in combination with the right colors and backgrounds, are reliable fits for your messaging.
Finally, another marketing tool via Instagram are Stickers. These square smiley faces can be inserted at the top of the screen of a story post; clicking on them gives you an array of features such as Location, Temperature, Clock, Date, Mention, Poll, Question, GIF, Slider, and Music. Again, this is a great way to keep your users engaged with your page to ensure they don't move away.
Marketing Through Instagram Hashtags
We're all aware of how hashtags work on Twitter and Facebook to keep topics organized, or to help you reconnect your messages with the people interested in reading them. The same concept works on Instagram. Your business will want to follow specific hashtags in your regular Instagram feed because it will help you connect with customers who may be potentially interested in your product or service.
The key is knowing which hashtags resonate best with your target audience. Determining that requires relying on different tools Instagram offers to measure impact.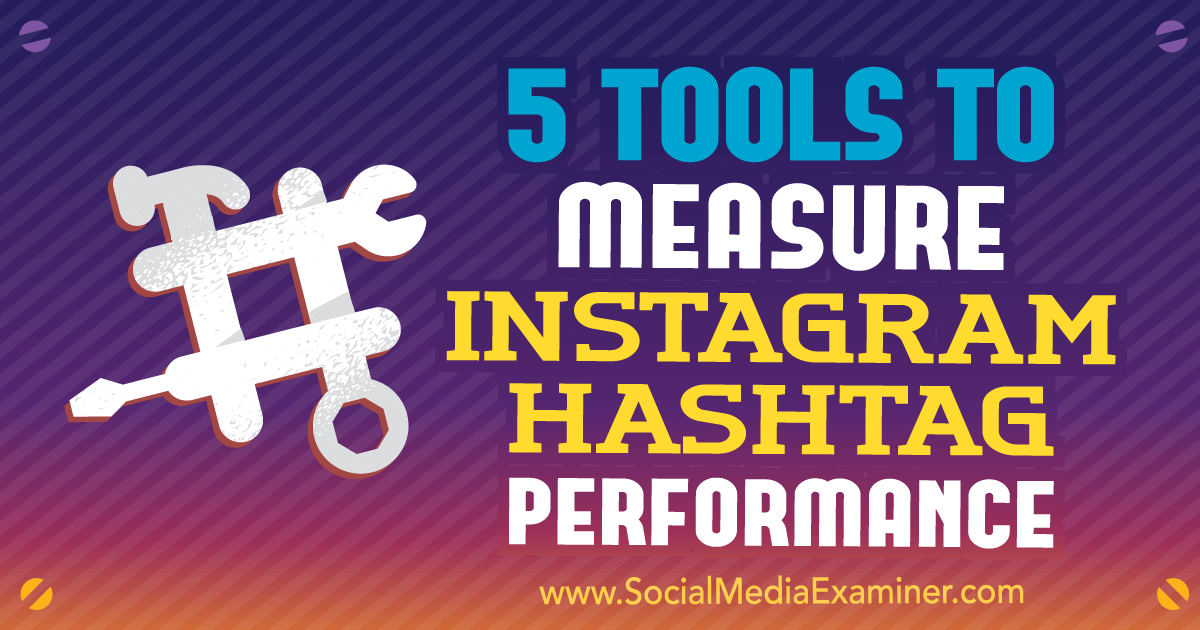 They are:
Command, the all-in-one analytics tracking tool.
Social media management tools like
Sprout Social,
Simply Measured,
Iconsquare, and
Keyhole.
Once you figured out the hashtags, you then have to create a strategy. Instagram lets you include up to 30 hashtags per post. A search of any Instagram hashtag will show you how many posts are associated with that hashtag. To build an effective hashtag strategy, you'll need to combine hashtags from four categories. The proper combination of these hashtag types will maximize your post performance and help you reach your target audience.
Location tags are also helpful, especially for businesses targeting a local consumer base. While there aren't any definitive statistics available to show the number of searches on Instagram, there are countless success stories about businesses being found by Instagram users, leading to sales.
This is most common for restaurants, retail, and other brick-and-mortar businesses. People may be out and about, looking for a place for dinner. Instagram's search algorithm will populate content that corresponds to a location-based business if that business has its address set up through Facebook or Instagram.
Using Analytics For Your Instagram Business Profile
Once you have your hashtags and your strategy and your location tags, how do you know if all of them are working in tandem to the best of their abilities for your business? Analytics will give you real data about impact — The who and when and where of engagement from your target audience.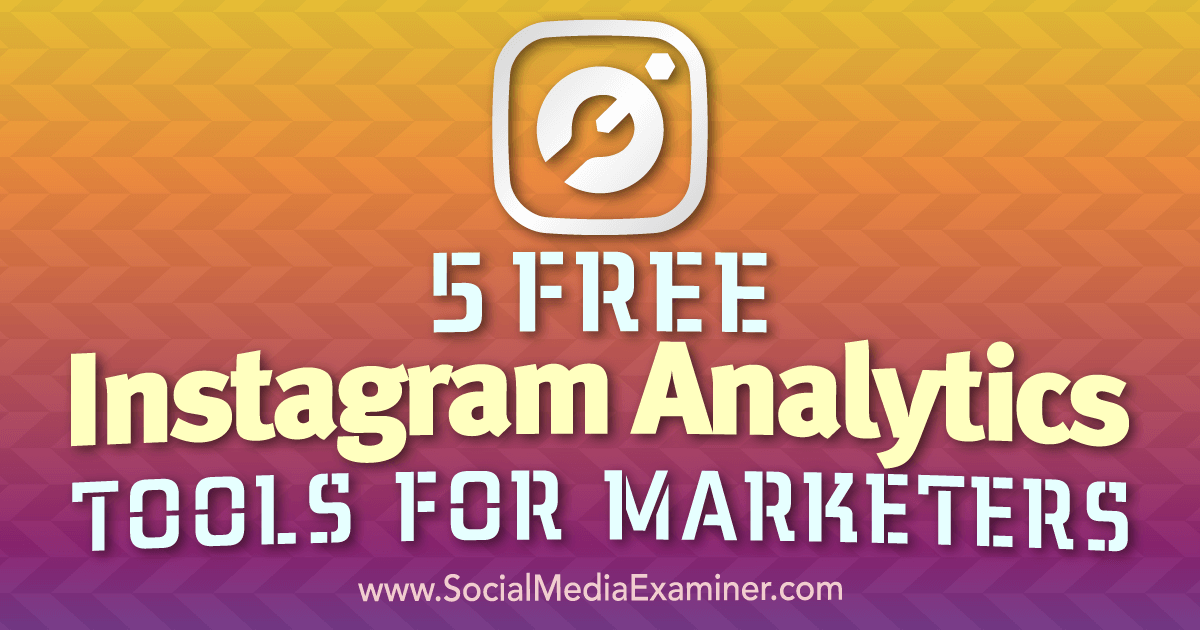 There are a few free analytics tools to help you get those valuable insights. These will link to your business account so you can assess the impact of your marketing efforts, find out more about your followers, when they're engaging with Instagram, and what your top posts are, and which ones don't resonate at all. To get the right insights often means tracking the right metrics. In other words, you want metrics that show you which users to your website from Instagram would be considered "hot" and open to buying and which ones are warm, or even cold.
So now you have the analytics data that is tailored for your business. What do you do with it? Ideally you'll want to use the insights to create more effective posts and promotions. In order to do that you can use Instagram Insights, a native analytics tool that provides data on follower demographics and actions, as well as your content. This information makes it easy to compare content, measure campaigns, and see how individual posts are performing.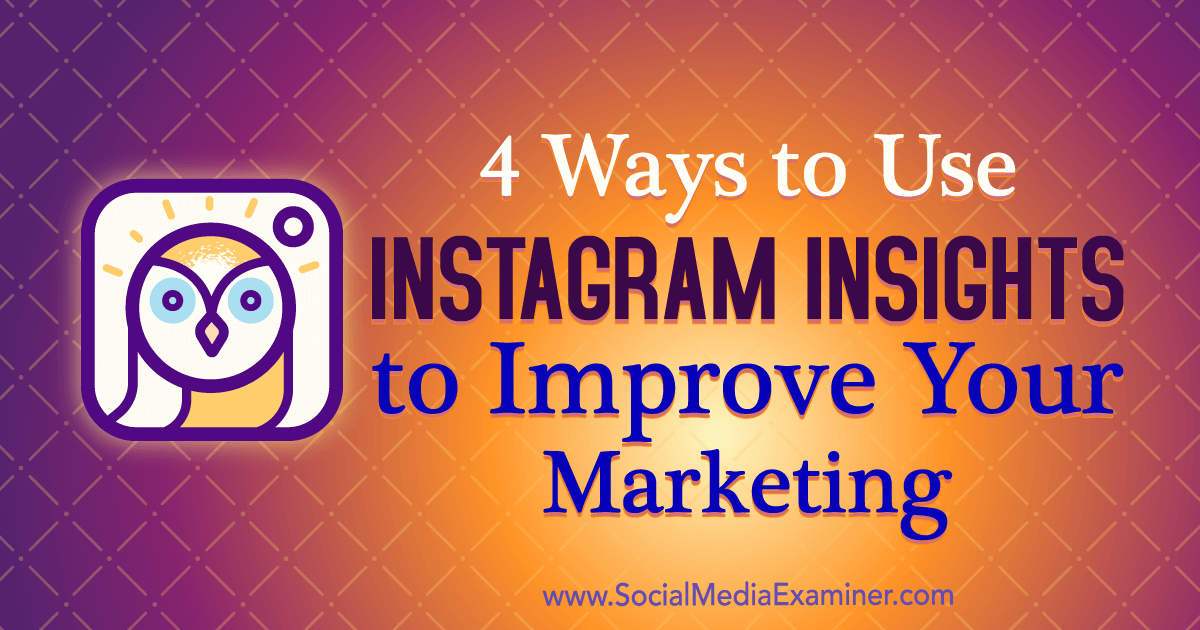 Key performance indicators, or KPIs, are good for getting insights from your Instagram Stories. There are four different KPIs that will get you that insight:
Reach and Impressions
Story Features
Taps Back/Forward and Exit Rate
Actions Taken on Location and Hashtag Stickers
Broadcasting Video On Instagram
Finally, the most involved form of business marketing on Instagram is broadcasting. Live video streams within your Instagram Stories are great ways to attract followers, build excitement, and deliver information. The feature, titled Instagram Live, is designed using an algorithm that puts your video on top of user feeds for 24 hours, which means it's the surest way to get noticed within a short period of time.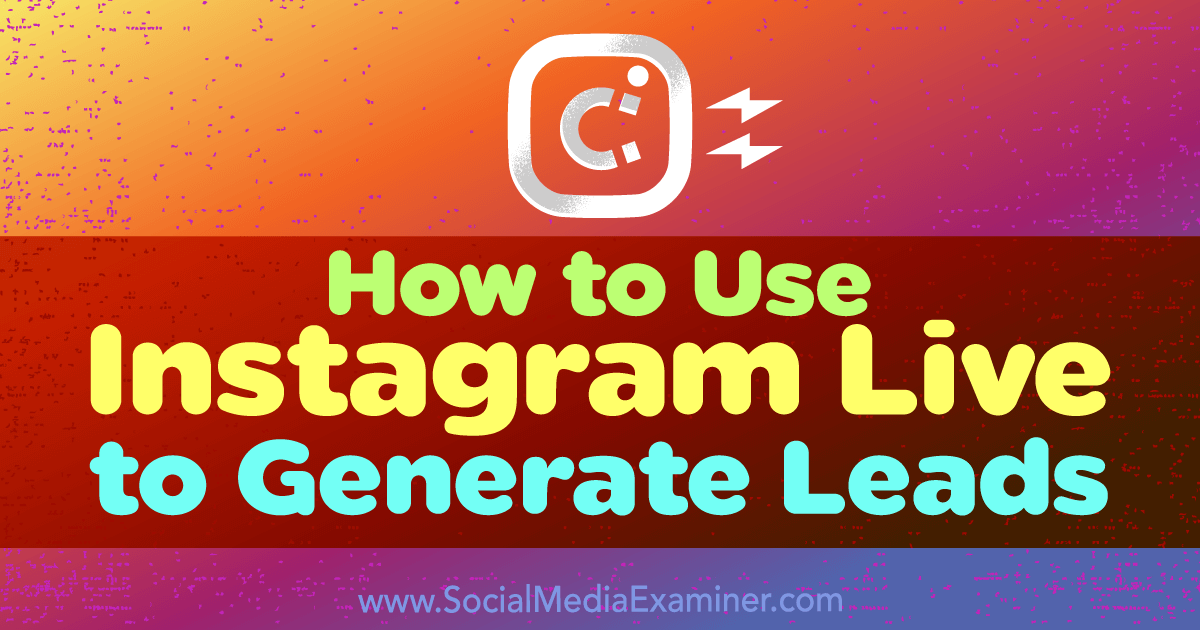 You'll want to save your video for viewing outside those 24 hours; consistent streaming means that you'll soon create a temporary library that can be organized according to products, services, options, and more. Of course the main purpose of these videos is to generate leads. You can do that by teasing new products, promoting a social contest, and gathering questions for a live Q&A. All of these will help you collect emails and generate genuine excitement you can use for following up.
The most sophisticated form of Instagram Live is the two-person live video. Bringing in a guest will bolster engagement because you'll appeal to their followers plus have a more dynamic broadcast that will attract more eyeballs. In a way, you can think of this two-way conversation like a podcast where two people can engage in an interview setting or have a more informal and entertaining conversation that is focused on your product or service.
Tune in to Stay Current With Instagram Tactics and News
Social Media Examiner offers two weekly audio podcasts and a weekly live video talk show to boost your marketing skills and keep you up to date with the ever-changing world of social media.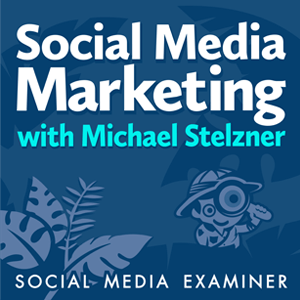 The Social Media Marketing podcast, a top-10 marketing podcast on iTunes, is a weekly 45-minute interview show hosted by our founder, Michael Stelzner. To discover how successful businesses employ social media, learn new strategies and tactics, and gain actionable tips to improve your social media marketing, subscribe to the podcast on iTunes/Apple Podcast | Android | Google Play | Stitcher | TuneIn | RSS.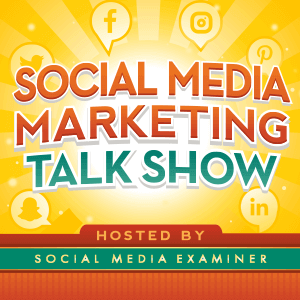 The Social Media Marketing Talk Show is a weekly 1-hour live video show that features expert commentary on the week's top news in social media and what it means for marketers. Broadcast on Crowdcast, the show is simulcast each Friday to Facebook Live, Periscope, and YouTube. You can also listen and subscribe to the podcast version on iTunes/Apple Podcast, Android, Google Play, Stitcher, or via RSS.